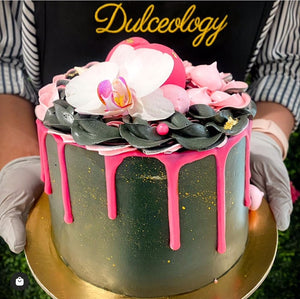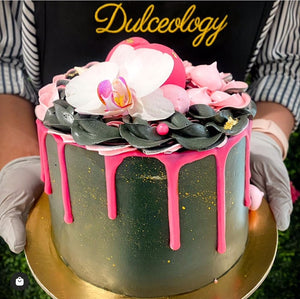 On Sale
ROCKSTAR CAKE
Rockstar Cake 
Online cake orders are back! Available for curbside pickup in Baltimore, MD only. Order atleast 24 hours in advance from pickup date. We are closed on Saturdays.
Description:
This is a 3-layer cake available in the following flavors:
Tres Leches Flavor: A vanilla sponge cake filled with vanilla pastry cream and dulce de leche layers and lightly soaked with tres leches syrup. Decorated with our swiss buttercream and merengues.
Cake Size: 6 inch or 8 inch
Dry/Moist Level: Moderately Moist
*Order atleast 24 hours in advance of pickup date.*
Allergies: Although we offer vegan, dairy-free, egg-free and gluten-free options we recommend that you do not purchase our products if you have a severe allergy as all our products are produced in a facility that handles eggs, wheat, tree nuts (almonds) and dairy. We do our absolute best to avoid cross-contamination by thoroughly sanitizing countertops, tools and equipment.