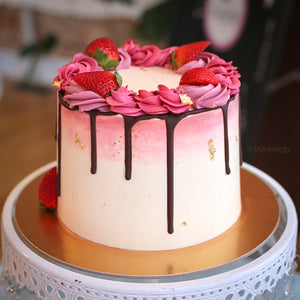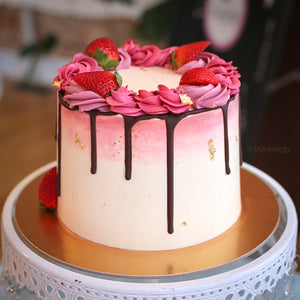 On Sale
Chica Fresa Cake
Chica Fresa Cake 
Available for pickup in Baltimore, MD only. Order atleast 72 hours in advance from pickup date.
Description:
Chica Fresa:
A 3-layer vanilla sponge cake filled with fresh whipped cream, strawberries and pastry cream layers. Decorated with our signature swiss buttercream and a milk chocolate or white chocolate drip.
Servings: 6 inch- 10-12 servings  | 8 inch- 18-22 servings
Dry/Moist Level: Moderately Moist
Order atleast 24 hour notice in advance.