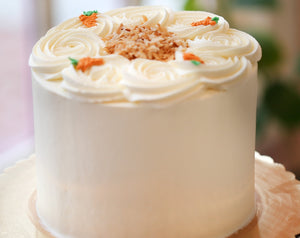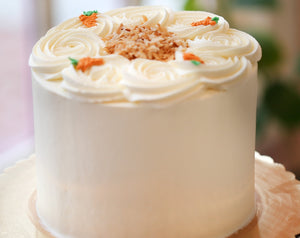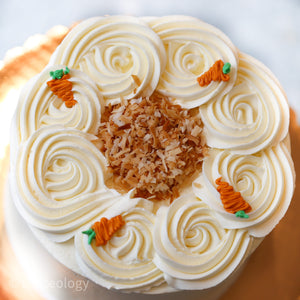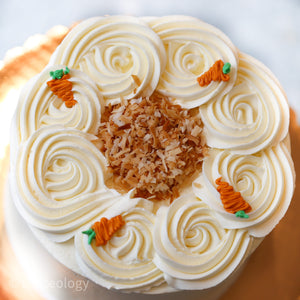 On Sale
Carrot Cake
Carrot Cake 
Available for pickup in Baltimore, MD only. Order atleast 72 hours in advance from pickup date. We are open Wednesday through Sunday!
Description:
This is a 3-layer cake available of fresh carrot cake filled with vanilla Swiss buttercream with a hint of cream cheese. It is then decorated with our signature frosting, and topped with toasted coconut. 
Our carrot cakes are made from scratch and from fresh ingredients. 
ALLERGENS: Contains wheat, eggs, dairy, soy and walnuts 
Cake Size: 6 inch or 8 inch
Dry/Moist Level: Moderately Moist
*Order atleast 72 hours in advance of pickup date.*
Allergies: Although we offer vegan, dairy-free, egg-free and gluten-free options we recommend that you do not purchase our products if you have a severe allergy as all our products are produced in a facility that handles eggs, wheat, tree nuts (almonds) and dairy. We do our absolute best to avoid cross-contamination by thoroughly sanitizing countertops, tools and equipment.