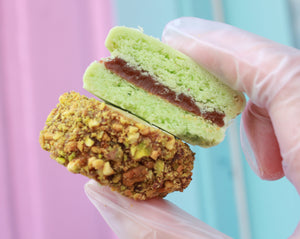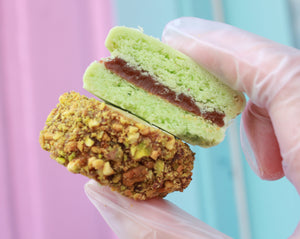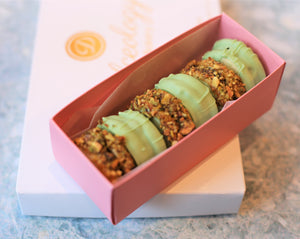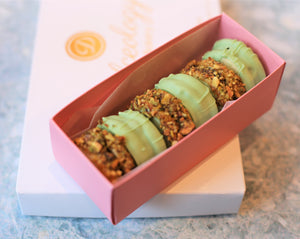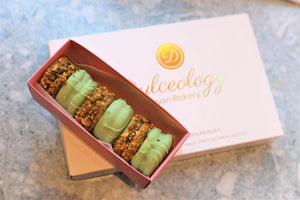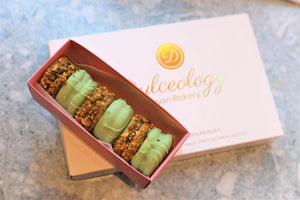 On Sale
Pistachio Assortment (GF)
Finding a tasty Gluten Free cookie is a challenge. To make our cookies more inclusive we came up with a cookie that our gluten-free friends can enjoy!
Our Alfajor cookies are handcrafted just as they would be made in Argentina. Baked using cage-free eggs, butter, gluten-free flours, pure vanilla extract, and no added preservatives. This assortment is filled with a creamy Dulce de Leche, topped with pistachio bits, powdered sugar or covered with white chocolate.
 ★ GF Pistachio Alfajores filled with Dulce de Leche                                                    
 ★ GF Traditional filled with dulce de leche covered in white chocolate 
All of our gift boxes are shipped nationwide Monday thru Thursday.
PLEASE NOTE: ALL OF OUR PRODUCTS ARE MADE TO ORDER. PLEASE ALLOW 2-5 BUSINESS DAYS FOR PROCESSING PLUS SHIPPING TIME. 
ALLERGY: EGGS, MILK, and ALMONDS